Space Helmet, Space Suit Helmet, or Astronaut Helmet, You can say whatever you like. We want to convey the same thing to all of them. People who are curious about space are always interested to know everything about space. Here I will try to highlight all the subject matter of space helmets. So that we get an idea about space helmets. Made with what? How is it made? Is it too hard to wear a helmet? Need any training? Can there be any problem if ordinary people wear without any training? It is made with a protective shell, neck ring, vent pad, and feed port.
What are astronauts' helmets called? Content Navigator
Space Helmet How it is made? | What are astronauts' helmets made of?
NASA astronauts' helmets are made of extremely strong polycarbonate. Polycarbonate is a high-impact-resistant plastic that you can compare to bulletproof glass. You will also find high-impact-resistant plastic on exterior automotive parts.
The helmet is placed firmly on top of the pressed suit tightly on top of the pressed suit. the helmet has a reflective visor to protect astronauts from the sun's rays, which can be pulled down and lifted if desired. It has the opportunity to add lights and cameras as needed. The helmet is fully airtight when the spacesuit is fitted so there should be a portable life support system. Otherwise, the astronauts will not be able to breathe.
As part of NASA's initiative to develop an improved portable life support system (PLSS), a baseline schematic has been chosen to include gaseous oxygen in closed-circuit ventilation configurations. Supplier oxygen enters the suit behind the helmet and the return gases pass over the astronaut's body which is expelled to the astronaut's wrists and ankles through liquid cooling and ventilation (LCVG).
The extracted gases are then treated using a rapid cycling amine (RCA) system to remove carbon dioxide and water, and activated carbon to remove trace gases mixed with makeup oxygen before being reintroduced into the helmet. Space Suit Helmet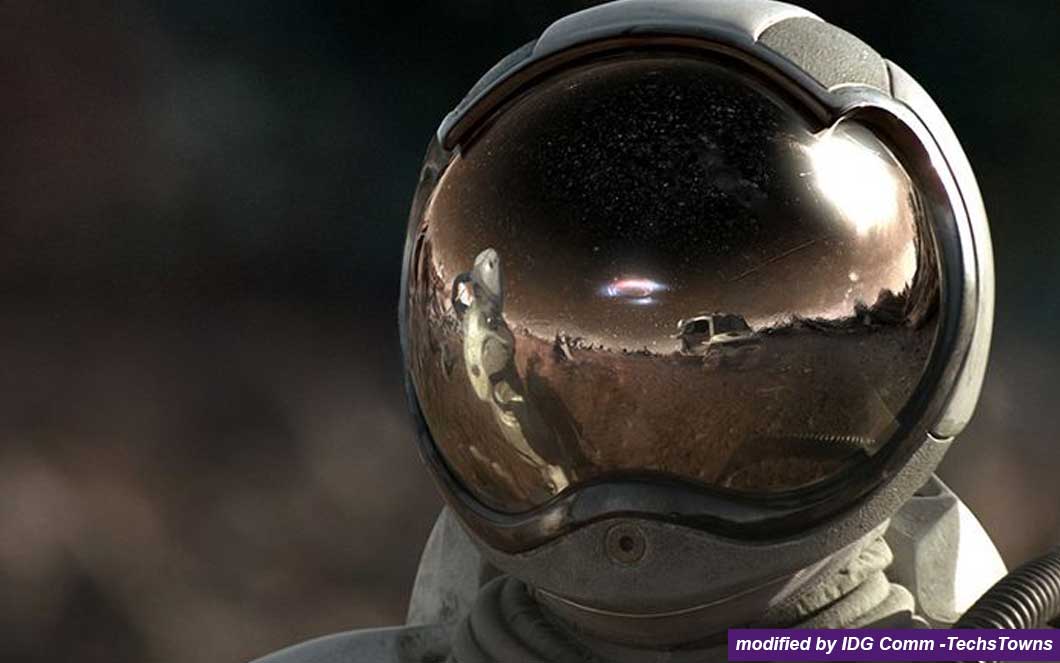 Thermal control is provided by a Suite Water Membrane Evaporator (SWME). As an extension of the original planned development, NASA has evaluated the configuration of several helmet respiratory capture systems (HECS) as an alternative to the baseline.
The HECS configuration uses a full-contact mask or non-contact mask to reduce the need for flow in the PLSS ventilation subsystem. The primary scope of this study was to compare options based on consideration of mass and volume; However, other design issues were also briefly investigated. This paper summarizes the results of the analysis work of this size. –Source of information
What were Apollo astronaut helmets made of?
Also during the Apollo mission astronaut helmets are made of extremely strong polycarbonate. And compare impact-resistant plastic also with bulletproof glass. You will also find high-impact-resistant plastic on exterior automotive parts too.
There also has the portable life support system (PLSS), a baseline schematic that has been chosen to include gaseous oxygen in closed-circuit ventilation configurations. Need to know more about PLSS? a little earlier mentioned above.
Space Helmet or Space Suit Helmet Functions
The neck ring mentioned above is an important element of the pressure ceiling feature of astronaut clothing and it attaches a helmet to the suit. The vent pad, which is fastened to the back, is a rest that provides functions related to ventilation flow. On the other hand, the feed port supports the water and feed probe as well as the purified valve. Want to travel in space read this Space tourism
Both the helmet and the suit protect the astronaut from the dangerous low pressure of space. Apart from these, the internal pressure of the astronaut's body will push the blood vessels and tissues outwards.
There are many difficulties after an astronaut wears a helmet. For example, if you feel general itching on the nose. You can't open the helmet for scratching. To remedy this, there is a velcro patch inside that acts as a scratcher.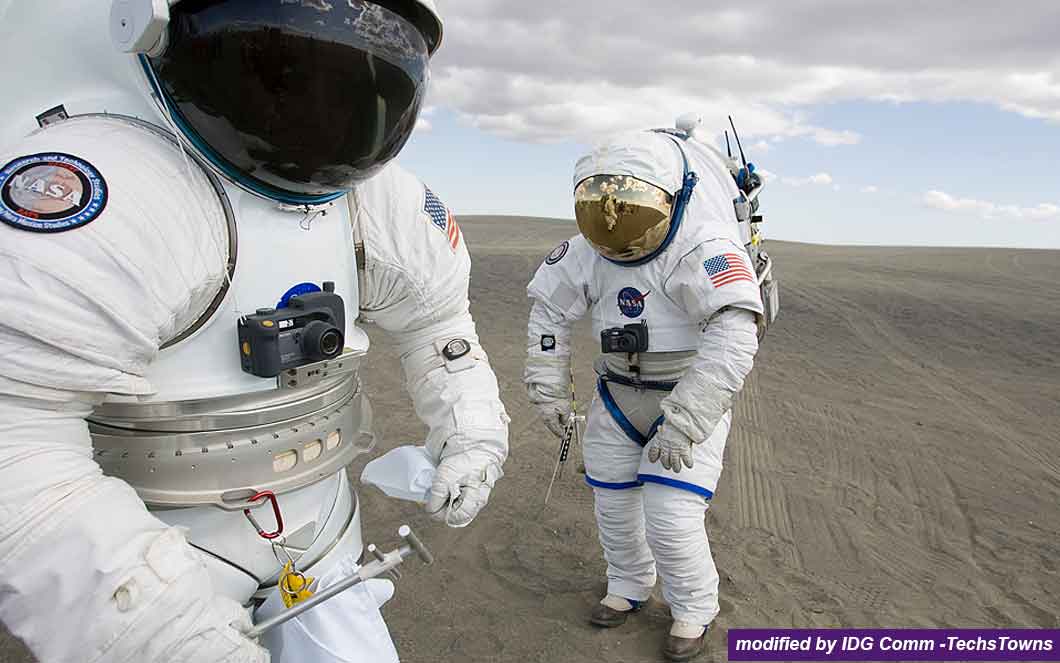 How strong is an astronaut helmet glass?
Do you often have a question in your mind what would happen if the glass of the astronaut's helmet broke? Let's put it under a microscope to find the answer to that question.
Earlier we discussed how space helmets are made. Yes! You are right extremely strong polycarbonate. Yes! You are right. Extremely strong polycarbonate. And You may be surprised to know that polycarbonate is also used to make motorcycle helmets. Which is designed to protect the skull when riding a bike at high speeds.
The SpaceSite helmet is made of 5 mm thick polycarbonate and to test how strong the NASA helmet is, the Space Helmet throws a steel ball of 8 pounds over the prototype. Surprisingly, it did not damage the helmet, not even a scratch! Perhaps the astronaut could break his skull in an attempt to open the helmet glass, even if they have thick heads that they are not. Spectrum internet outage NYC
Inside the Astronaut helmet | Space Suit Helmet
Let's go inside the space helmet. Too exciting? No, it is very exciting for us, but it is very difficult to do it. Astronauts have to face many problems. The helmet is tied to the suit, causing astronauts to forget to open the helmet. They face its inner walls when they turn their heads. This can be quite annoying when you want to see the top or side panel switches. Where they are initially confronted.
The problem becomes more complicated when the astronaut is sitting. Since they are stuck in their seats, the astronauts just keep their faces up. They can't keep their faces up for long. If they want to turn heads. They have to hold the helmet first so that they can turn it towards their desired direction.
Are you scared now? Want to know the most inconvenient problem? The most dangerous thing is space sickness or space adaptation sickness (SAS). You would be surprised to know that even the most experienced pilots can be hit by space sickness. So imagine yourself as an astronaut walking right in the middle of the spacewalk. Still, want to be the next lightning, Aldrin?
The work of astronauts is as exciting as it is difficult. We know how many tests an astronaut faces before going into space. If you can pass all the tests, you have the opportunity to go to space.